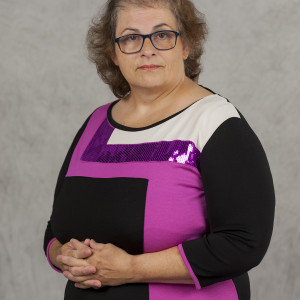 Johanna Van Eijkeren
Pain Elimination Therapist, Mind Mediation Therapist, D.Sm @ SanoMentology Therapies, Life Enhancement Coach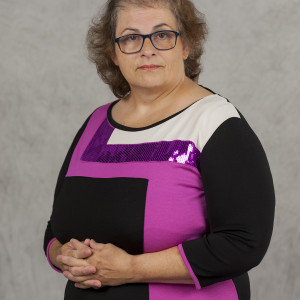 Over many years of training, private practice and working within various organisations I've worked with everything from healthy weight management through to chronic pain and long-term chronic conditions, phobias, confidence, self-worth, loss, depression and anxiety. I decided to reach out on my own, rather than working under the umbrella of other agencies and being limited as to the approaches I could use. After undertaking training as an RPET Practitioner (and going through the treatment myself for FibroMyalgia - which no longer affects me) I offer therapy in person online via Zoom and a free 30 minute consultation, to ensure that you get the therapy that would work best for you. My mission is to bring an end to physical and emotional suffering using fast, efficient, cutting edge therapies and direct hypnosis.
Having been active in the therapy and coaching business for over 2 decades I have developed my own style and approach. I specialise in Deep Trauma, which can result in low self esteem, chronic pain, stress, anxiety, allergies, phobias, PTSD, addictions and many more symptoms. The approach will always be tailored to your personal situation, your personal needs, in order to reach the very best of results.
Helping you with chronic pain, stress, anxiety, allergies, phobias, PTSD, Deep Traumatic Experiences, addictions, low self-esteem, or helping you to LIVE the life that you are entitled to.
Consultas
Dirección principal
Carrer Divina Aurora, 12, 46760 Tavernes de la Valldigna, Valencia
Experiencia
Especialidades
Adicción a los videojuegos
Titulaciones
D.Sm. Sanomentology Therapies, IPHM approved

Licenciado Future House Holistic Training Academy, Reino unido

Rapid Pain Elimination Therapist, IPHM approved

Licenciado Future House Holistic Training Academy, Reino unido

Mind Mediation Therapies, IPHM approved

Licenciado Future House Holistic Training Academy, Reino unido

Chakra Therapist

Licenciado Malva Institute NL, Países Bajos

Usuis, Tera Mai, Kundalini & Gold Reiki Master Trainer

Máster All at different institutions because they are different modalities, Países Bajos

Practitioner of Re-Settle Therapies, Anxiety Specialisation

Curso Formativo One Hypnotherapy Training Institute, Reino unido

Lift Therapies Practitioner, specialisation course on Depression Therapies

Curso Formativo One Hypnotherapy Training Institute, Reino unido

C.U.R.E.D. Complete Unconscious Reprogramming of Emotional Disease and Distress

Curso Formativo Mind Care Organisation UK, IPHM CMT approved, Reino unido

Complete Mind Therapy

Curso Formativo Mind Care Organisation UK, IPHM CMT approved, Reino unido
Idiomas
Castellano (Español)